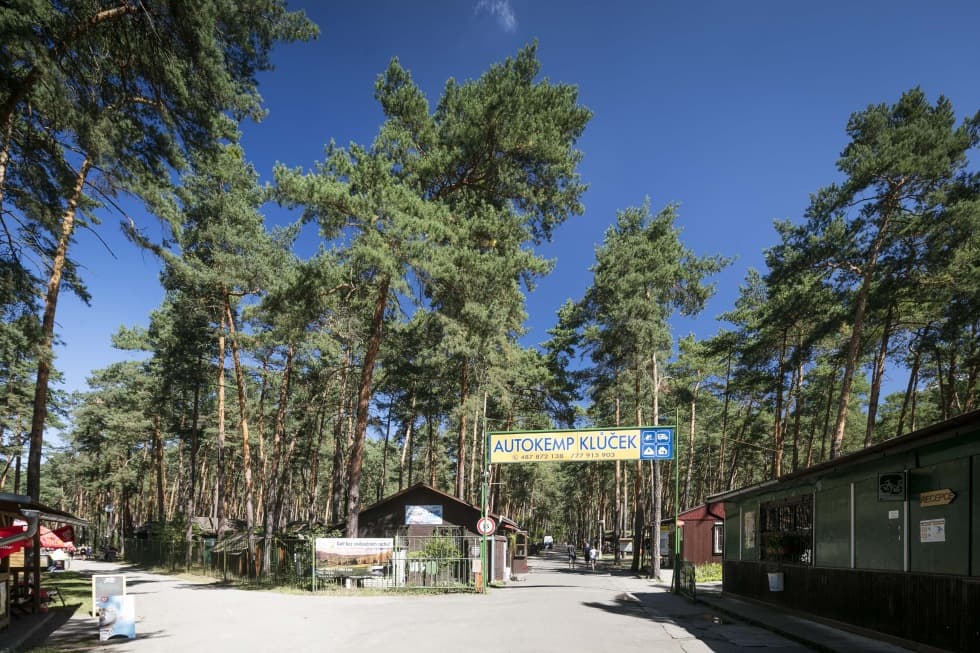 In the heart of the pine forest.
And within reach of the lake
It's would be hard to find a natural campsite with so ideal a location. You will be hidden in a beautiful forest - from which it's just a few hundred metres to Macha Lake.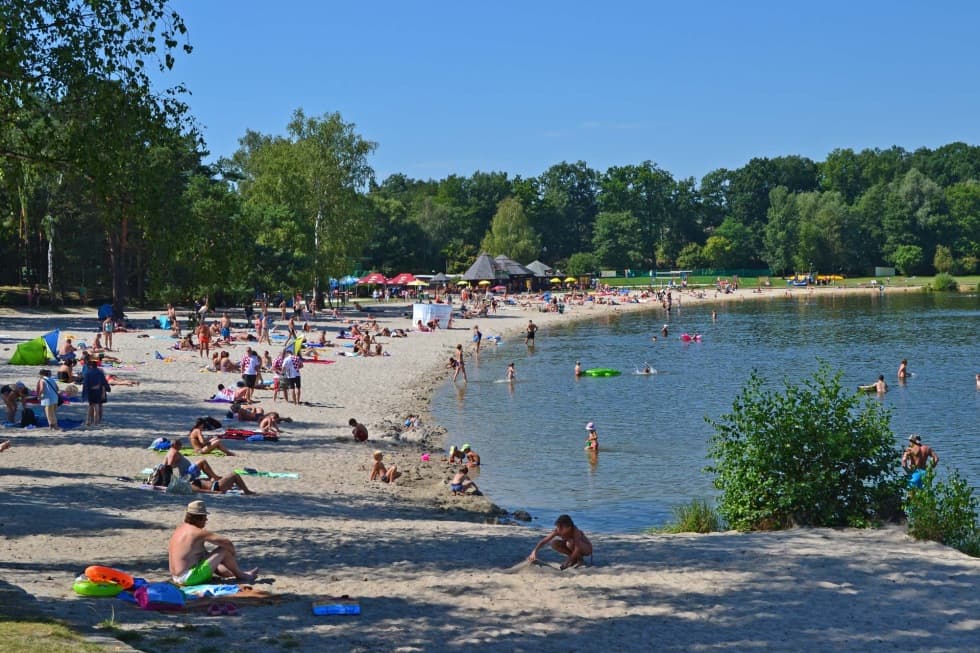 Beaches around the corner
One would say behind the beech - but here it's behind the pine. Just 500 metres from the campsite is the sandy Klůček beach. And the main sandy beach is just 200 metres further.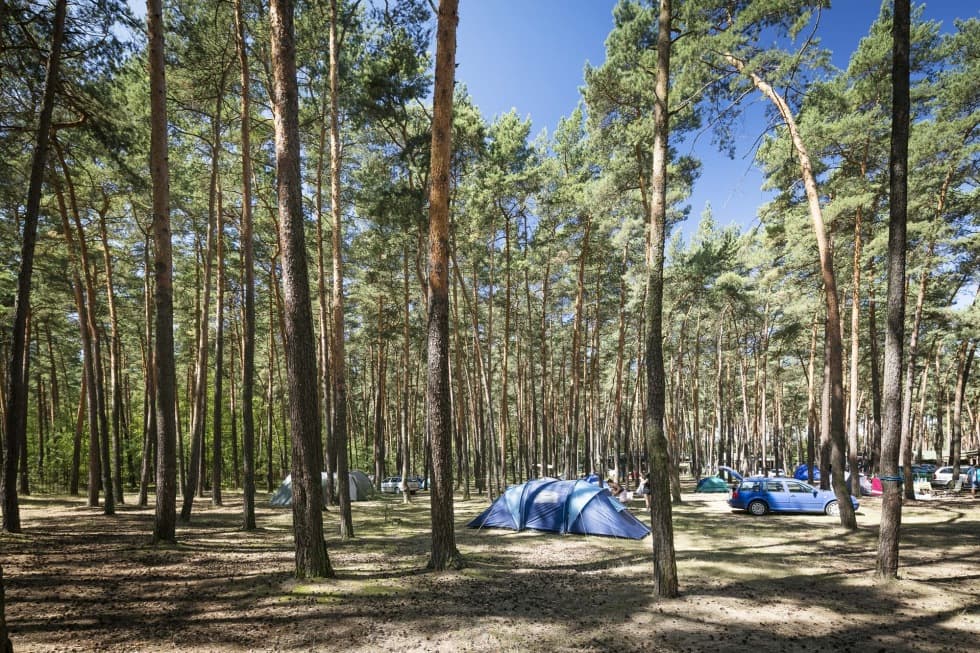 Convenient parking
We have no blue zones, you don't need a parking ticket, you don't wait half an hour for somebody to leave to get a spot. With us, you always park with no problems.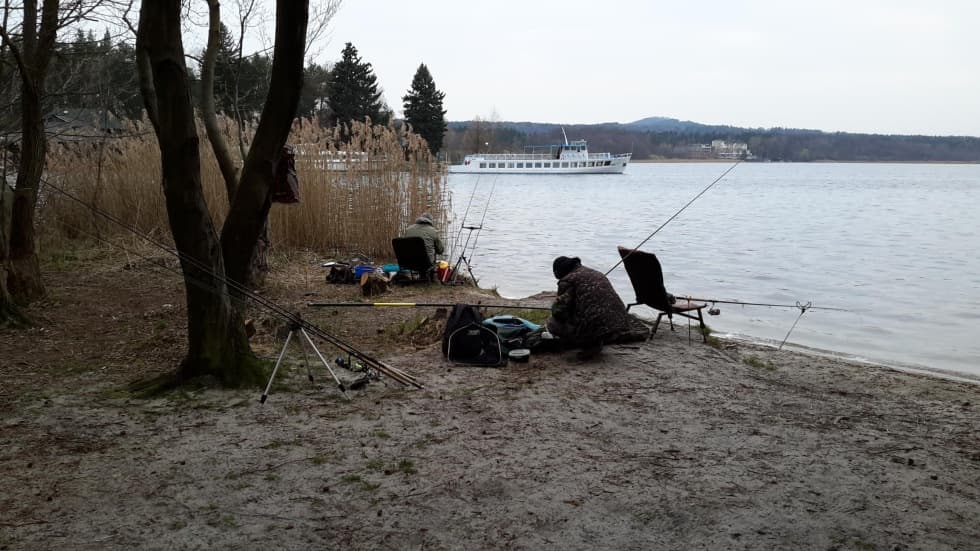 Paradise for fishing
Fishing is permitted again at Macha Lak. All you have to do is buy a permit from us. If you like, we can accommodate you in heated cottages in September.
Map of the Klůček auto camp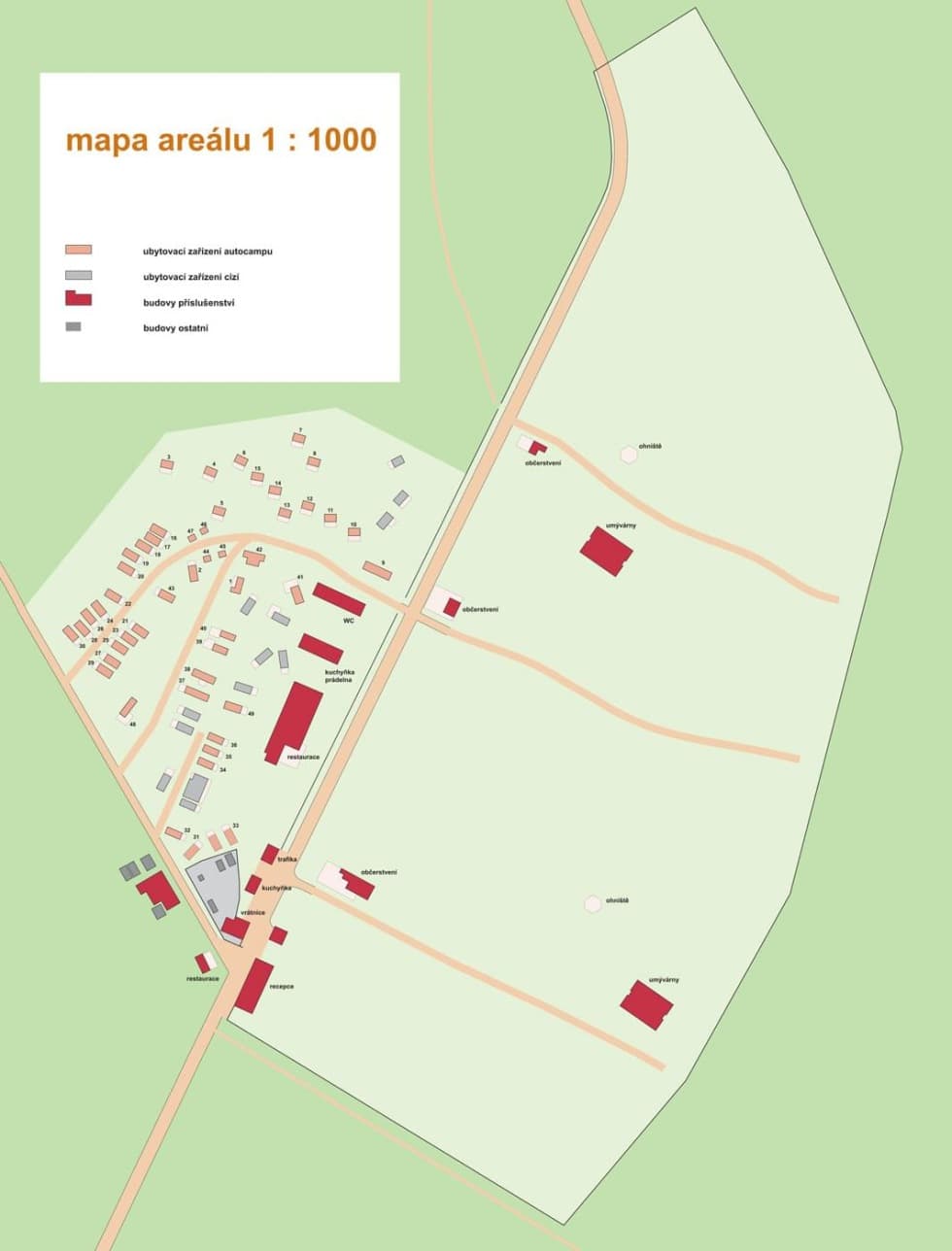 Book one of our 49 cottages - or choose a place for your tent or camping car to the right of the main road.
And just 500 metres from the campsite is the Klůček beach:
a peaceful sandy beach with showers and a buffet
Russian ninepins, giant chess, water slide
option of camping on the lake shore
heavenly peace without cars and motorbikes
And 200 metres further is the Main beach:
spacious sandy beach with showers
refreshments, restaurant, children's playground
beach volleyball and beach football courts
paddle boat and rowboat rentals
toboggan and water attractions
Discover the lake from the deck of a sightseeing ship
When Karel Hynek Mácha wandered around the lake, it led to the writing of the amazing May poem in 1836. On a ship boasting the same name, you can sail all around Macha Lake in half an hour.
The local fleet is complemented by three more ships with stylish names: Hynek, Jarmila and Racek. During the cruise, you will see the local bays, beaches, the villas in Staré Splavy, Mouse Island just of the side... and on the south-eastern horizon you can't miss Bezděz Castle.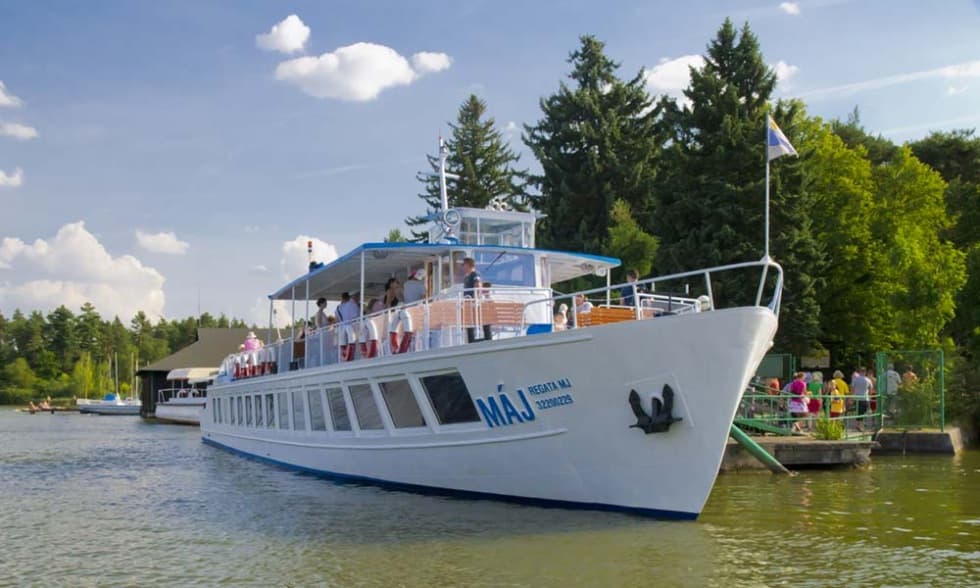 It was like this. One day in the mid-14th Century, while on a walk, Charles IV himself got lost year. Fortunately, he was found by a small boy - who led him out of the forest before dusk.
The king repaid him by taking him along to court, giving him an education and later appointing him as game warden. This is why the forest is called Klůček (little boy). And this is absolutely the truth.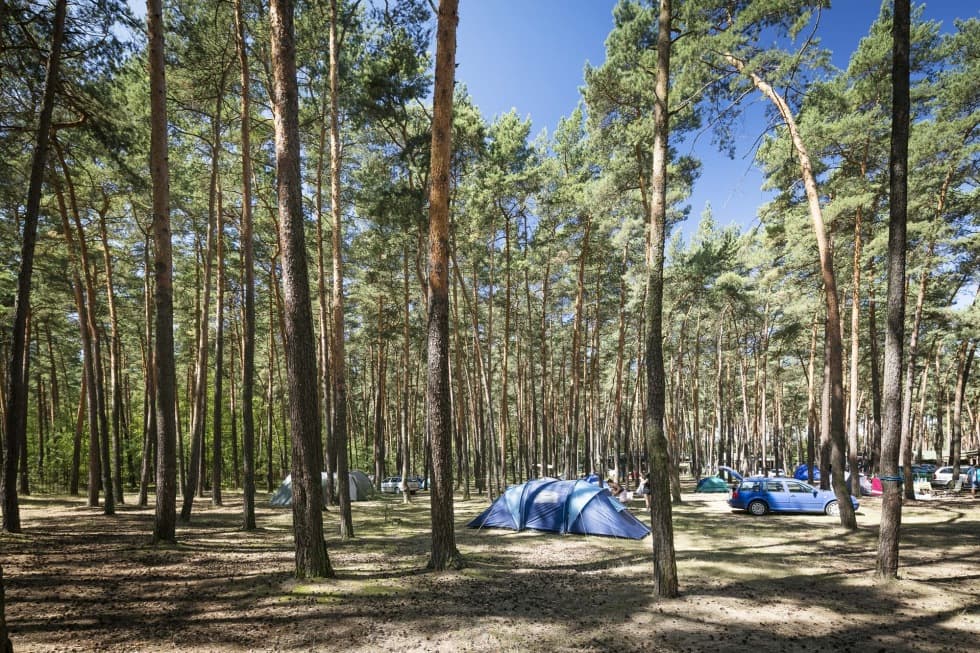 Main tips for trips in the area